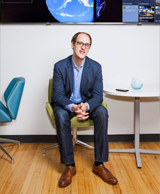 "RGV continues to help expand our network internationally in meaningful ways, providing valuable introductions to both potential investors and clients. Their understanding of our business - not only what we do, but why it matters - is an important factor in the success of our relationship."
— Ted Bailey, Founder & CEO, Dataminr
---
Dataminr transforms the Twitter stream and other public data sets into actionable signals, discovering must-know information in real-time for clients in Finance, the Public Sector, News, Corporate Security and Crisis Management.